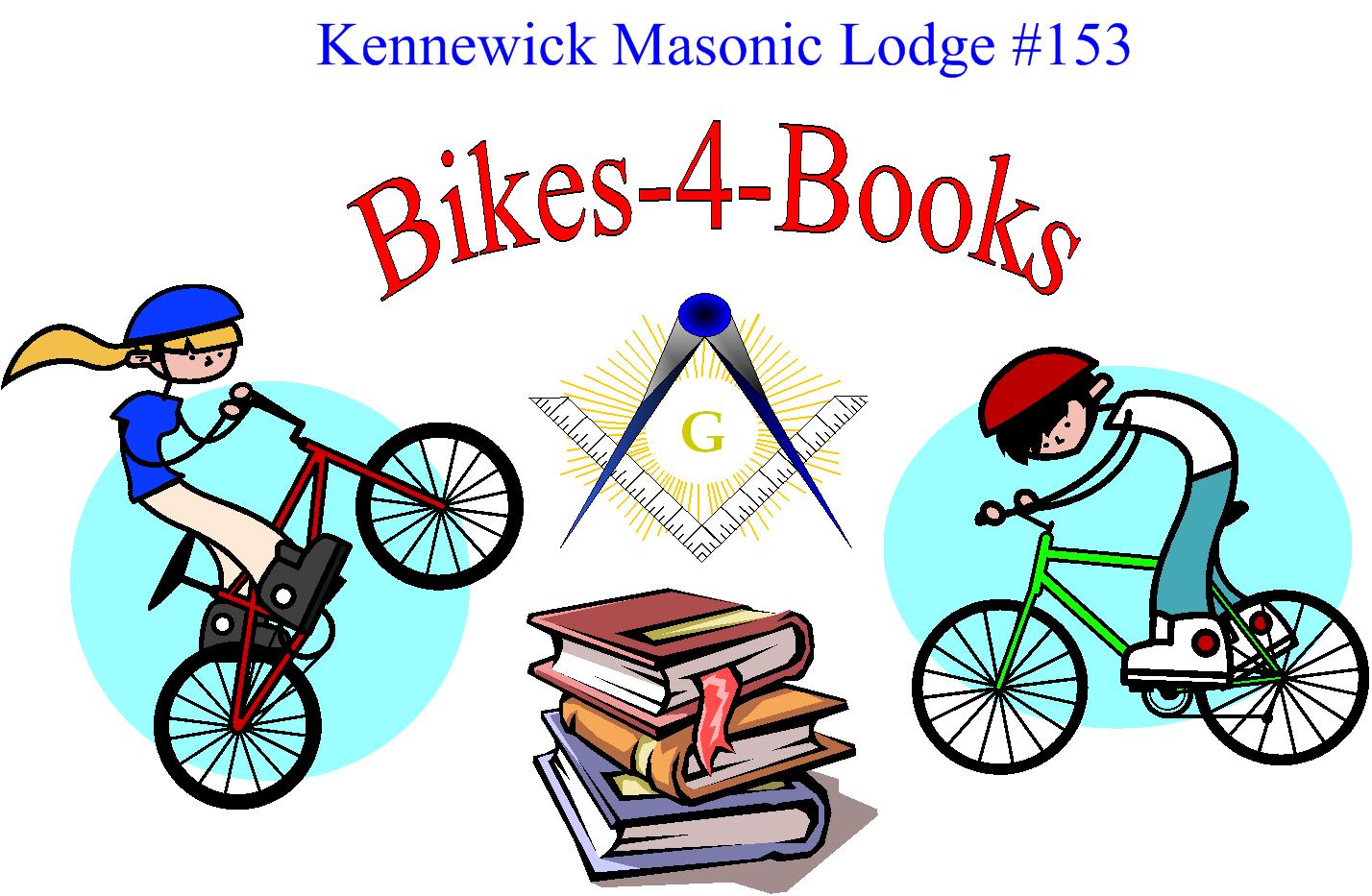 Kennewick Masonic Lodge #153, in cooperation with the Kennewick School District, is coordinating a "BIKES FOR BOOKS" program. The objective of the program is to provide an incentive for elementary school kids to read. The guidelines for the program are:
The Kennewick School District selects the school(s) where the program will be implemented (the number of schools selected will be based on the number of bicycles available).

Each selected school will be given two bicycles (one boys and one girls).

The selected school(s) will administer the program.

As each student completes a reading assignment, they get to put their name into a drawing for the bicycle.

The more books they read, the greater their chances to win.

After a predetermined time period, a drawing will be held at the school and the bicycles awarded to the winners.

Kennewick Masonic Lodge #153 will coordinate with the local community to obtain sponsorship for the program.

All donations collected will be directly applied to the program.

Our objective is to provide bicycles to the Kennewick School District twice each year (September – December & January – April).
The Masonic Fraternity sees the education of our children as a worthwhile endeavor and strongly supports any program that will increase their chances to succeed in life. The ability to read is one of the fundamentals in obtaining that goal. It is our hope that you will join us by providing sponsorship for the Bikes for Books program.